Introduction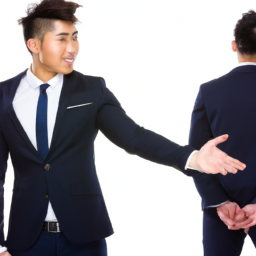 Many individuals seek ways to elevate their lives, finding a path that brings them fulfillment, purpose, and inner peace. While there are countless avenues to explore, one path that holds immense transformative advantages is that of ordination. Embarking on a journey of ordination not only allows individuals to deepen their spiritual connection but also provides a unique opportunity for personal growth and service to others. In this blog section, we will explore the transformative advantages of taking on ordination, and how it can elevate your life to new heights.
1. Spiritual Connection and Deepening Faith
Ordination offers a profound way to deepen your spiritual connection and strengthen your faith. By committing to a life of service to a higher power, you embark on a journey that invites introspection, self-reflection, and the exploration of profound spiritual teachings. Taking on ordination allows you to immerse yourself in a sacred practice, cultivate a deeper understanding of your beliefs, and develop a personal relationship with the divine. Through prayer, meditation, and the study of religious texts, you can embrace a spiritual path that elevates your connection with the divine, providing solace, guidance, and a profound sense of purpose.
To learn more about ordination or to get ordained today, visit StreetBishops.com or GetOrdained.com 
2. Personal Growth and Self-Discovery
Ordination is not only a commitment to serving a higher power but also a commitment to personal growth and self-discovery. The journey of ordination invites you to explore the depths of your being, confront your fears, and challenge your limitations. Through the guidance of mentors and the discipline of studying spiritual teachings, you embark on a path of self-transformation. Ordination demands a level of self-awareness, humility, and the willingness to continuously learn and evolve. As you confront your own weaknesses and work towards self-improvement, you become a better version of yourself, both in service to others and to your own well-being.
3. Sense of Community and Support
Taking on ordination often involves becoming part of a larger community of like-minded individuals who share a common spiritual journey. This sense of community and support can be invaluable in elevating your life. In this community, you will find individuals who understand and support your spiritual aspirations. They provide a network of support, encouragement, and accountability as you navigate the challenges and triumphs of your ordination journey. This community becomes a safe space for growth, reflection, and the cultivation of meaningful relationships that can last a lifetime. Being part of a community can help you stay focused on your goals, providing a nurturing environment to achieve higher levels of spiritual awakening and personal development.
To learn more about ordination or to get ordained today, visit StreetBishops.com or GetOrdained.com 
4. Service to Others and Making a Difference
One of the most transformative advantages of ordination is the opportunity to make a meaningful impact and serve others. Ordination calls upon individuals to live a life dedicated to compassion, selflessness, and service to humanity. By devoting your life to the service of others, you not only bring joy and healing to those in need but also experience a profound sense of fulfillment. Whether it is offering spiritual guidance, counseling, or participating in charitable initiatives, the path of ordination allows you to channel your energy towards uplifting others and making a positive difference in the world. In serving others, you can discover the immense power of love, kindness, and empathy, experiencing the transformative effects of selfless service.
5. Inner Peace and Fulfillment
Ultimately, the transformative advantages of taking on ordination culminate in a deep sense of inner peace, contentment, and fulfillment. Ordination allows you to align your actions, thoughts, and values with your spiritual beliefs, resulting in a profound sense of harmony. By cultivating gratitude, compassion, and love, you transcend the limitations of the ego and connect with a higher state of being. This state of inner peace allows you to navigate the challenges of life with grace and equanimity, while experiencing a deep fulfillment that is not contingent on external circumstances. Through the transformative journey of ordination, you can elevate your life to a state of profound joy, purpose, and serenity.
Conclusion
Taking on ordination offers countless transformative advantages that can elevate your life to new heights. From deepening your spiritual connection and cultivating personal growth to finding a sense of community, serving others, and experiencing inner peace, the journey of ordination provides a path to fulfillment, purpose, and a meaningful life. Whether you have a specific religious affiliation or are exploring spirituality, consider embarking on the transformative journey of ordination – an opportunity to elevate your life and make a lasting impact on the world.
To learn more about ordination or to get ordained today, visit StreetBishops.com or GetOrdained.com