Introduction: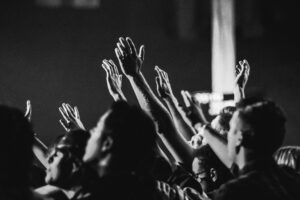 Fundraising is an essential aspect of sustaining and growing a church community. However, it can often be a challenging endeavor that requires careful planning and execution. To help navigate the world of church fundraising, we have compiled a list of 10 proven strategies that inspire generosity among your congregation and beyond. These strategies, when implemented effectively, can help your church reach its financial goals while fostering a culture of giving and stewardship.
1. Build Relationships:
One of the most effective ways to inspire generosity within your congregation is by building strong relationships with your members. Take the time to get to know your congregants personally, understand their interests and passions, and connect with them on a deeper level. By establishing trust and genuine connections, you will create an environment where generosity naturally flourishes.
2. Create a Culture of Generosity:
To inspire generosity among your church community, it is crucial to cultivate a culture of giving. This can be done by regularly communicating the impact of financial contributions and highlighting the ways in which the church is making a difference in the lives of its members and the wider community. By consistently emphasizing the importance of generosity, your congregation will be more likely to participate in fundraising efforts.
Also see the opportunities at StreetBishops.com
3. Set Clear Goals and Communicate Progress:
Clearly defined goals are essential for any successful fundraising campaign. Set specific targets and communicate them to your congregation, ensuring everyone understands the purpose and impact of the fundraising initiative. Additionally, regularly update your members on the progress made towards these goals, celebrating milestones along the way. This transparency will not only inspire generosity but also encourage a sense of shared accomplishment.
4. Utilize Online Platforms:
In today's digital age, online platforms have become invaluable tools for church fundraising. Create a user-friendly website where members can easily make donations and learn about upcoming fundraising events. Embrace social media platforms to engage with your congregation and share stories of impact. Additionally, consider exploring crowdfunding platforms that can help broaden your reach and attract donations from outside your immediate community.
5. Offer Various Giving Options:
People have different preferences when it comes to giving. To cater to a diverse congregation, offer various giving options that accommodate different financial circumstances. Allow for both regular and one-time donations, recurring automatic payments, and even non-monetary contributions such as volunteering time and skills. By providing flexibility in giving, you make it easier for individuals to participate and express their generosity in ways that best suit them.
Also see the opportunities at StreetBishops.com
6. Host Fundraising Events:
Events can be a powerful way to raise funds and bring the community together. Consider hosting events that appeal to a wide range of interests and ages. From charity auctions and talent shows to bake sales and fun runs, there are countless possibilities to engage your congregation and inspire them to give. Ensure each event is well-planned, promoted, and aligns with your church's mission and values.
7. Tell Compelling Stories:
Humans are naturally drawn to stories. Use this to your advantage by sharing compelling stories that illustrate the impact of your church's work. Highlight the lives changed, the community transformed, and the difference made through the financial contributions of your congregation. Utilize various mediums such as videos, testimonials, and newsletters to effectively communicate these stories and touch the hearts of your members.
8. Provide Opportunities for Education:
Many people may not fully understand the importance and impact of their financial contributions. Educate your congregation about the financial needs of the church and the long-term benefits of their giving. Offer seminars, workshops, or guest speakers who can provide insights into the financial management and stewardship aspects of the church. By equipping your members with knowledge, you empower them to give more generously and intentionally.
9. Express Gratitude:
Gratitude is a fundamental aspect of fostering a culture of generosity. Express sincere appreciation to your congregation for their financial contributions, whether big or small. Implement regular recognition programs, such as highlighting top donors or sharing personal messages of thanks. Gratitude not only acknowledges the generosity already given but also inspires continued giving and a sense of belonging within the church community.
Also see the opportunities at StreetBishops.com
10. Seek Professional Advice:
Fundraising can be a complex process, and seeking professional advice can greatly enhance your church's success. Connect with fundraising consultants, attend conferences or workshops focused on nonprofit fundraising, or engage with experienced professionals to gain valuable insights and strategies. Embracing expert guidance can help your church develop and implement effective fundraising strategies that inspire generosity among your congregation.
Conclusion:
Church fundraising is not merely about generating financial support; it is an opportunity to inspire generosity, foster relationships, and build a strong community. By implementing the proven strategies outlined above – from building relationships and cultivating a culture of generosity to utilizing online platforms and hosting engaging events – your church can successfully raise funds while inspiring a spirit of generosity and stewardship among your congregation. With dedication, creativity, and a focus on building meaningful connections, your church will be well on its way to achieving its financial goals and making a lasting impact.
Also see the opportunities at StreetBishops.com